One of the famous dubstep record label Disciple is about to arrive in Bangkok this weekend with Dodge & Fuski, Phase One, Virtual Riot, Barely Alive and more.
Don't miss: Peggy Gou to throw a big party in Bangkok this January
All the party lovers, you'd better mark your calendar for Saturday, January 19! As the British dubstep record label— Disciple will embark on the city with a big party at TRAP in Thonglor.
Throughout the night, dubstep heads will get to experience the extreme fun from Disciple's founder Dodge & Fuski. The duo will lit your night up alongside Phase One, Virtual Riot, Barely Alive, Eliminate, Fox Stevenson, Mode Step, MYRO and Terravita.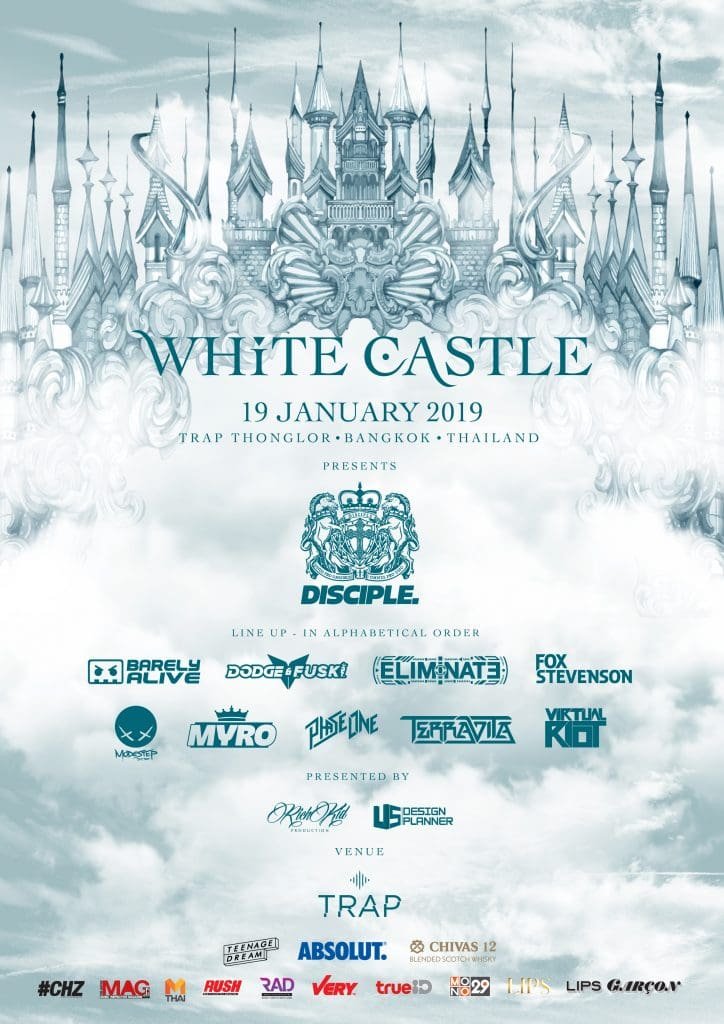 Meanwhile, MC Dirty Uncle Leo will be the show host of this exceptional night for all Trap, Bass Music and Dubstep fans.
Don't miss: Ibiza's famous party Circoloco to debut on Phuket beach with Seth Troxler, Peggy Gou and many more
Tickets are going on sale EventPop. Price is THB1000.
Have something to add? Tell us!