It's been such a long time since our last AsiaLive365 Introduces! Anyway, we are back with Youtube's algorithm favourite child with musical talent from Norway— Boy Pablo.
In the era where Youtube influences the worldwide hipsters' playlist and gives numerous underrated kids with instruments the recognition, Boy Pablo is among of those artists. The boy rose to prominence with his quality Youtube's-always-recommend-track "Everytime". (Listen to the track below).
But besides his bedroom indie-pop hits, what else should we know about Boy Pablo? Who exactly is this kid? Just another child of Post-DeMarco era? Well, our beloved readers, your doubts and eyebrow-raising questions will be answered.
Who's Boy Pablo?
Boy Pablo is an alias of a Norwegian 19-year-old singer-songwriter Pablo Muñoz who makes bedroom indie-pop music exploring the life of a teenager. The Bergen born/Chilian legacy became famous through his laid-back guitar sound and singing voice of Youtube's most played track "Everytime". The song alone earned him over ten million views.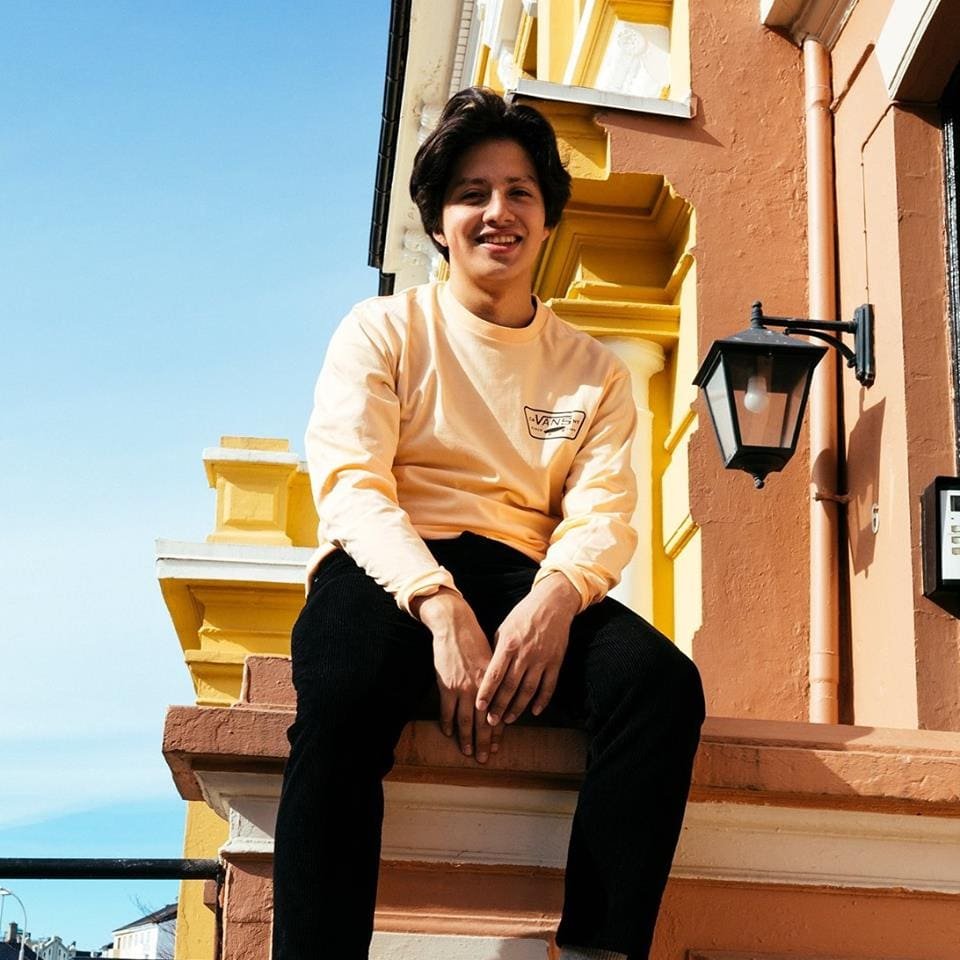 Just another child of Post-DeMarco era?
Well, it's a yes and no. Boy Pablo's music is indeed undeniably something reminiscent of Mac DeMarco's sound. However, for us, this young Norwegian songwriter and producer is not 'just another child' of Post-DeMarco music as his creativity and originality obviously shine through his critically-acclaimed bedroom-produced pieces. And those acclaims are, indeed, from the worldly-trustworthy music media— Pitchfork, The FADER, Pigeon & Planes, RedBull Sound Select, Wonderland etc.
"The kind of balmy daydream music that perfectly assuages the sting of a breakup…a charming bedroom-pop roughness"
– Pitchfork 

"There's something special going on here" – Pigeons & Planes 

"Dazzling pop"
– Wonderland
Aside from public praises, the monthly digital magazine, Paste Magazine, also invited our latest bedroom pop sweetheart to showcase three songs from his current EP, Soy Pablo. (Watch the performance below).
Moreover, it turns out that the biggest influential figure for his music creation is not just Mac DeMarco but also are the innovative multi-instrumentalist and producer Tyler The Creator, his father and brother. Especially, the last two as they have inspired him to start making his own original music since the age of 10.
Is there any song else besides "Everytime"?
Well, absolutely! Boy Pablo now has two EPs under his belt— Roy Pablo (2017) and Soy Pablo (2018). We suggest you give a spin on "Losing You", "Sick Feeling", "ur phone" and "Ready/Problems".
"Losing You"

"Sick Feeling"

"ur phone"

"Ready Problems"

Where to find Boy Pablo?
You can follow him and his creation on Youtube, twitter, Facebook, Instagram, Spotify and Apple Music.
Currently, Boy Pablo is travelling around Asia for the first time with 10 performances. Among the cities like Tokyo, Hong Kong Seoul, Taipei, Shanghai and Beijing, he will be stopping by Singapore, Jakarta, Bangkok and Manila as well. Check the tour dates and venues out here.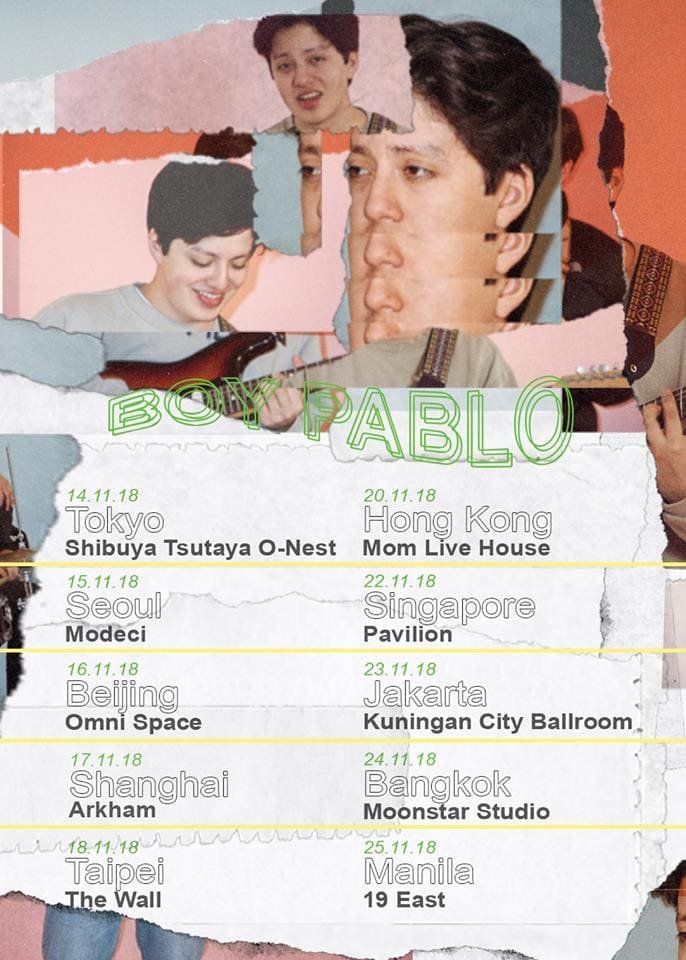 Have something to add? Tell us!