After announcing a five-date Asia tour last Monday, could Coldplay add a few more shows for the rest of the pining fans in the continent?
Like your favourite British quartet, our heads are full of dreams but they're far from being groundless. And it's not like we're thinking what some fans aren't already thinking: there's a high chance Coldplay will announce more shows in Bangkok and Jakarta.
See also: Yellowcard to round up two decades of career with final shows in Asia
The idea is too plausible to dismiss. There's a big gap of seven days between their stops in Manila (Apr 4) and Taipei (Apr 12) so to say that Live Nation, the giant promoter behind this tour, want to fill it with two shows isn't a stretch. If anything, it fits perfectly.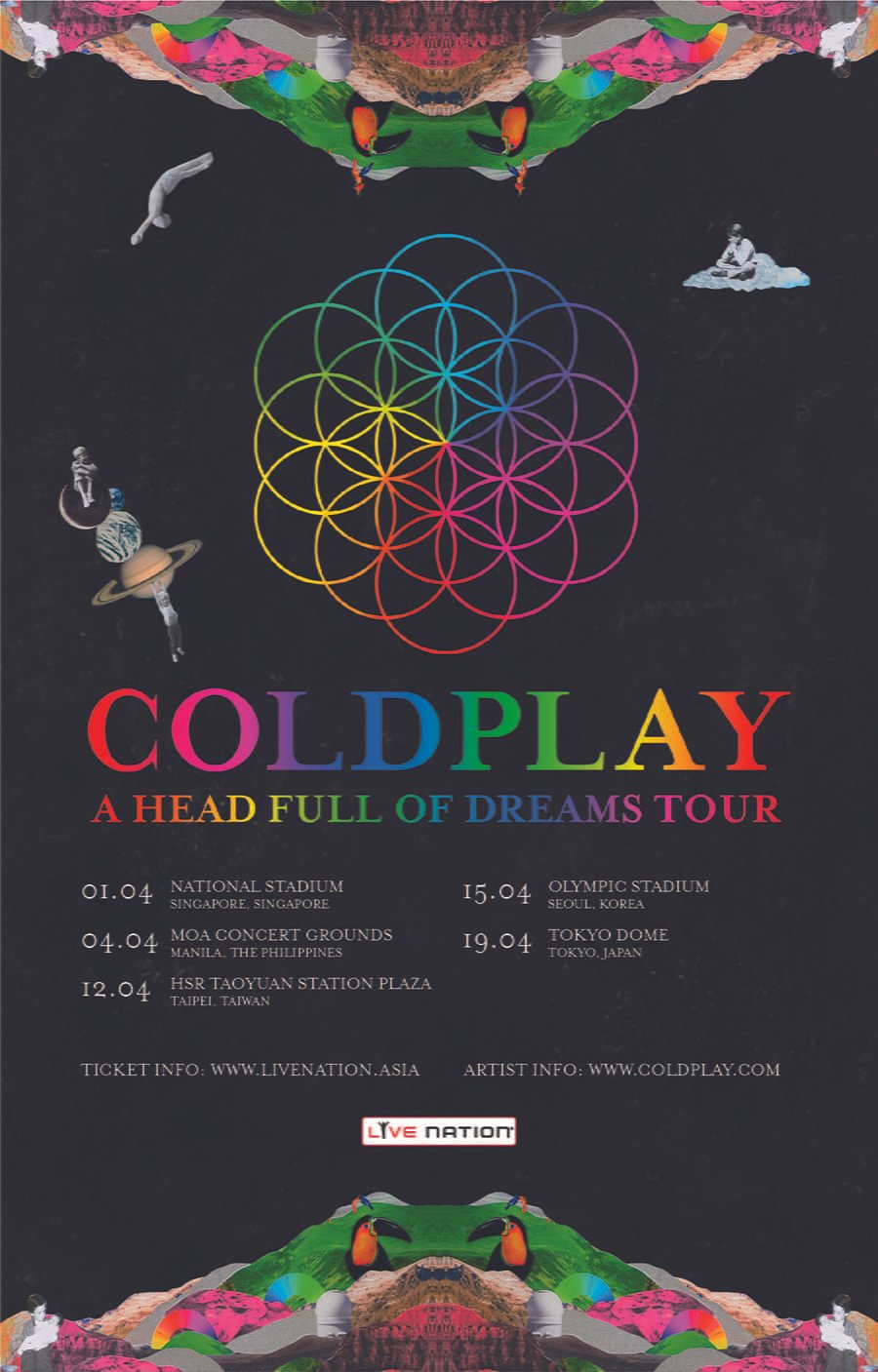 Plus, Bangkok and Jakarta have always been two of the main concert and festival markets in Southeast Asia. The demand is there. Live Nation wouldn't have launched joint ventures with local entertainment gargantuas if that wasn't the case.
See also: 9 Epic Tours Rumoured to Come to Southeast Asia in late 2016-2017
We could go on. But the biggest and best bit of information we have is that Bangkok's Rajamangla Stadium, which previously hosted Lady Gaga's Born This Way Ball, has recently been booked for an event in April. Hmm, what could it be for?
For now, Bangkok and Jakarta, we suggest you wait just a little longer before requesting a leave or booking a flight to one of those confirmed cities. You never know, a matter of days can change everything.
Have something to add? Tell us!