In the wake of a national tragedy, K-pop fans in Thailand haven't had much to look forward to after many show cancellations in the final months of 2016.
But things started to look jo-ah again as promoters revealed events will push through as of February, from FT Island's rescheduled concert to Park Bogum's fan meeting.
See also: Thailand ready to face the music: See all rescheduled concert and festival dates
And the latest of the bunch? Infinite. The popular dance group is holding their first fan meeting in Bangkok on February 18 (7PM) at Hall 106 Bangkok International Trade & Exhibition Centre (BITEC).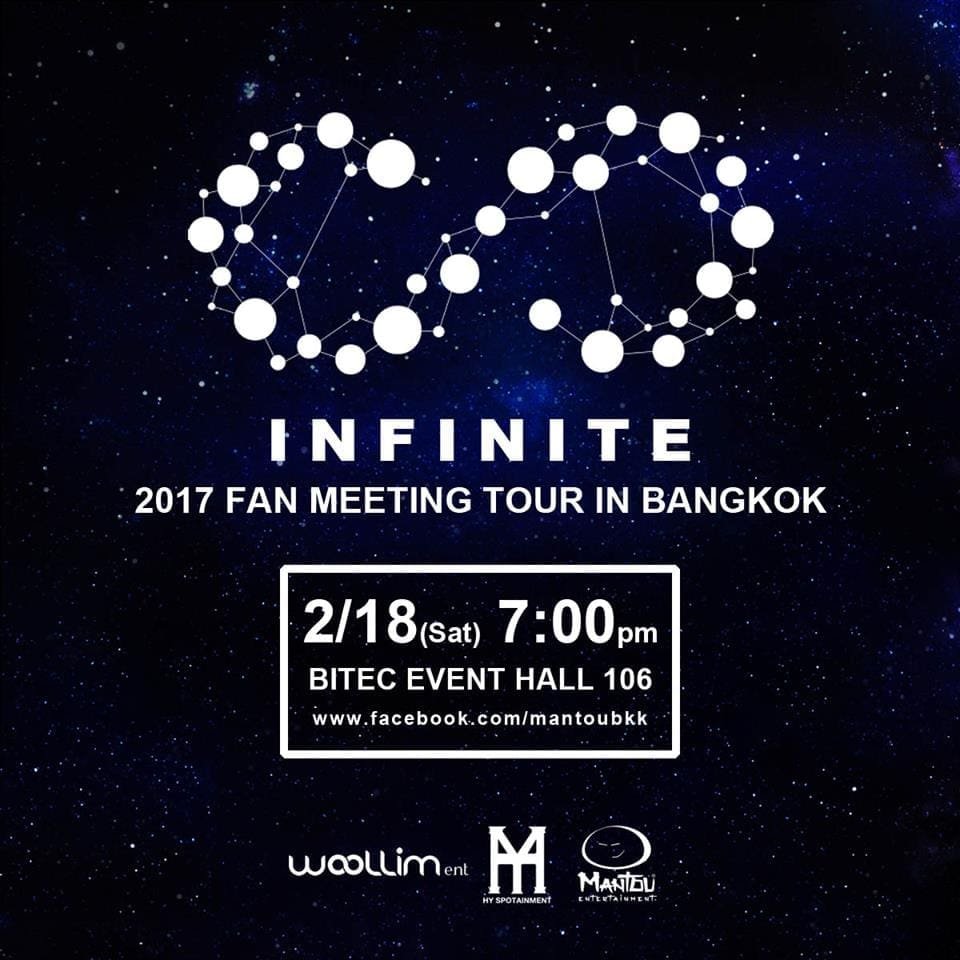 Tickets range from THB2,000 to THB6,000 and will go one sale this December 28 (6PM) through Ticket Intelligent. For instructions, see here.
Fans will get a chance to win a photo opportunity with the Infinite members or a signed poster. All ticket holders will receive a souvenir poster. See the perks in more detail below.
Many fans took to social media to criticise the high price range considering the event isn't a full concert. What do you think, AsiaLivers? Are these tickets and chances worth their price tag?
See also: Far East Movement, Showtek and Julian Jordan join Maya Music Festival 2017
Known as one of the biggest third generation K-pop groups, Infinite consist of Sungkyu, Dongwoo, Woohyun, Hoya, Sungyeol, L, and Sungjong. The group debuted in 2010 with hit EP First Invasion on Woolim Entertainment. They've since released ten studio albums and EPs, the latest one being the Infinite Only EP in September.
Infinite's most recent to Bangkok was in October 2015 for their second world tour Infinite Effect.
Have something to add? Tell us!