Kolour In The Park, Bangkok's favourite weekender in the park, returns in what promises to be its biggest year this month.
Brought to you by Kolour, Thailand's leading day party brand, the third edition of the open air festival is happening on Saturday-Sunday March 18-19 at Thai Wake Park, a 50-minute drive off central Bangkok.
See also: Rave of Thrones: DJ Kristian Nairn aka Hodor is coming to Bangkok
After attracting over 2,000 partygoers last year, Kolour In The Park is expanding to three stages, with the biggest house and techno lineup in Thailand has seen to date. Among this year's international performers are German deep house act Tube & Berger, Berlin-based producer Wankelmut, Coachella-billed Chicago trio Autograf, and "straight outta Hamburg house city" duo Adana Twins.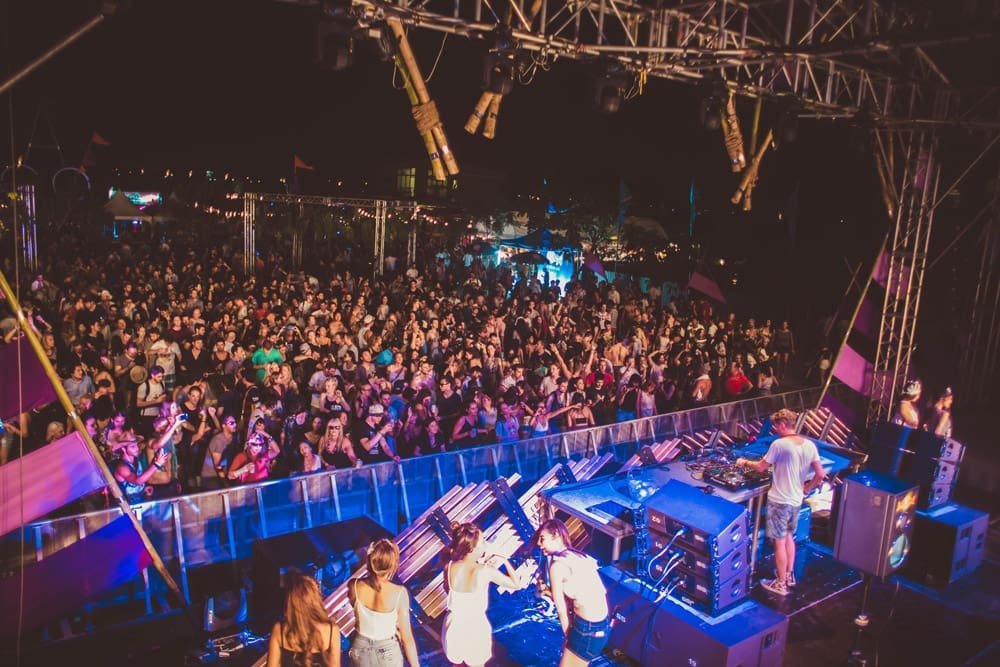 Joining them are Animal Trainer, ATMA, Ava Asante, Roman Rauch, Sameed, and Oliver Osborne along with Thailand's own Nakadia, X0809, Koish, Ekception, Dan Buri, Sunju Hargun, Boris Rubin, DOTT & Ellie, Absolud, Dark White, Tek Harrington, and Coran.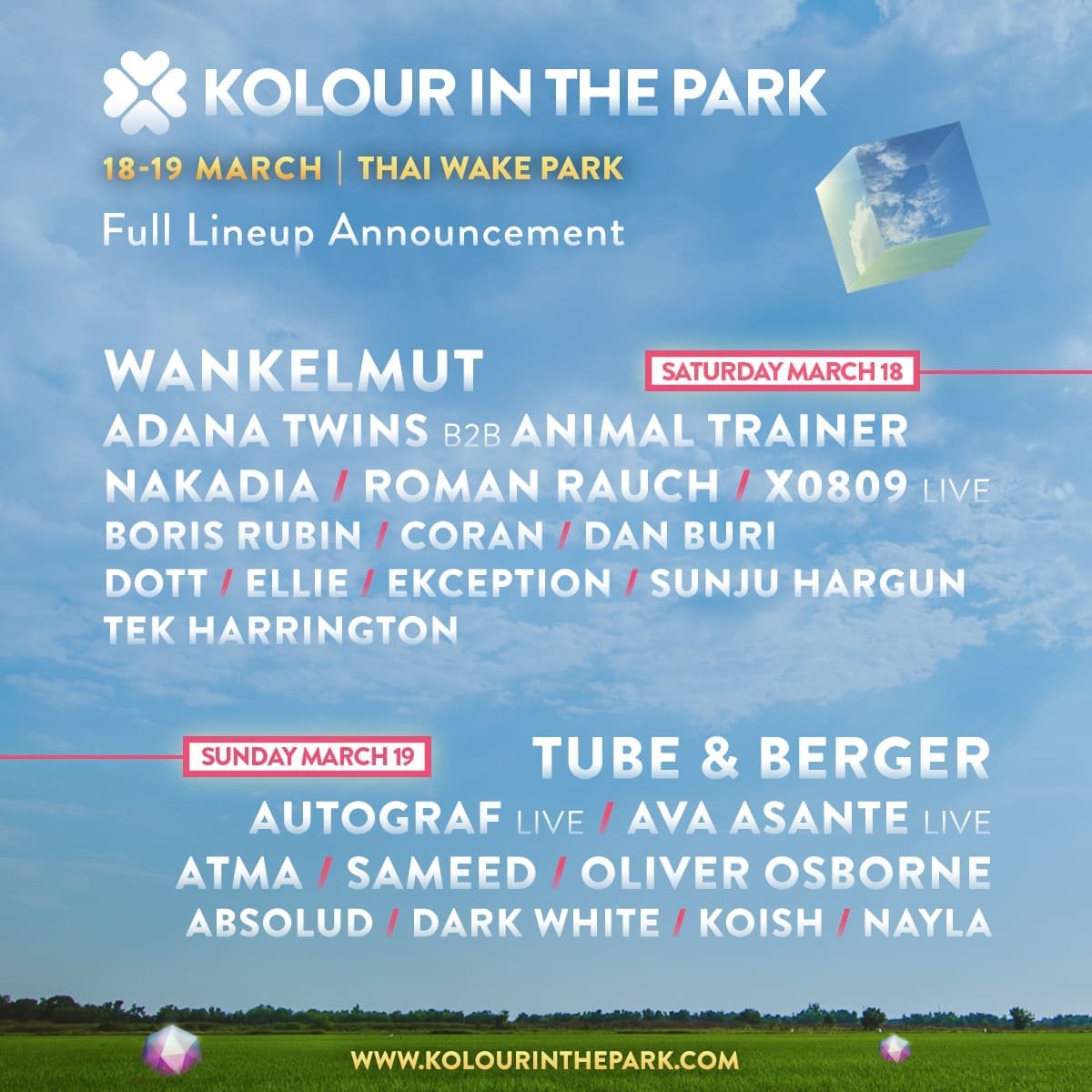 Beside the big music lineup backed by Bangkok's greatest supporting DJs, the festival promises to bring back daytime entertainment against outdoor relaxing lake side atmosphere, complete with a wide variety of gourmet food, performances, art displays, swimming facilities, as well as an arts and crafts market.
See also: Holy smokes, Wu-Tang Clan are coming to Bangkok in May
Two-day festival passes are now available for THB1,900 at the festival's website. The price goes up to THB2,100 in the next phase and THB2,500 at door. Single day entry is available for THB1,550.
Kolour In The Park is one of many event series under the Kolour concept. Following this month's event, the organiser is also working on more parties with underground concepts, including Kolour Warehouse in April and Kolour Sundays.
Have something to add? Tell us!