Following their appearance at Kuala Lumpur's Urbanscapes last week, it looks like South Korea's hottest indie band Hyukoh will have another reason to visit Southeast Asia soon.
Bangkok promoter Seen Scene Space (PREP, DYGL) today changed their Facebook profile picture to what can only be the back of Hyukoh's buzzcut-haired lead singer and frontman Oh Hyuk with a caption "See you soon", drawing responses that range from "OMG" to "I'm so so so so so so so so so so broke but I'm willing to pay, bro" from many Thai indie listeners.
See also: American indie pop trio LANY to perform in Bangkok and Singapore
But if you think that shaven head could belong to just about anyone, this post from Seen Scene Space founder Piyasu Poom Komaradat may finally convince you. He wrote on Sunday (May 21), "Just wrapped up our DYGL show. Heading home for a long nap. See you next time at H Y _ _ _ H."
With a train of indie bands and global stars like LANY, Phoenix, Ed Sheeran and Foo Fighters heading to the Thai capital, we can only tell fans to save up and choose well. We'll bring you all the details once the show is confirmed.
See also: London indie rockers Splashh to perform in Bangkok, Singapore and Bali
A soft rock band hailing from Seoul, Hyukoh are Oh Hyuk on vocals and guitar, Im Dong-gun on bass, Lim Hyunjae on guitar, and Lee In-woo on drums. Their first single "Wi Ing Wi Ing" released in 2014 went straight to No. 1 on Korean charts and remains their best-selling track to date. 2015's "Comes and Goes" also peaked at No. 1, outperforming giant summer releases from idol groups like BIGBANG and Girls' Generation. Last month Hyukoh released their debut LP 23, which is named after the age of the band members when they completed the album.
---
Update (Jun 6): Seen Scene Space confirmed Hyukoh will be performing in Bangkok on Saturday, July 15 at Voice Space.
Limited early bird tickets go on sale on June 10 (10am) through Ticket Melon for THB1,800. Standard tickets are THB2,100, on sale June 11 (10am) through the same channel, and will go up to THB2,500 at door provided the show isn't sold out prior to the event date.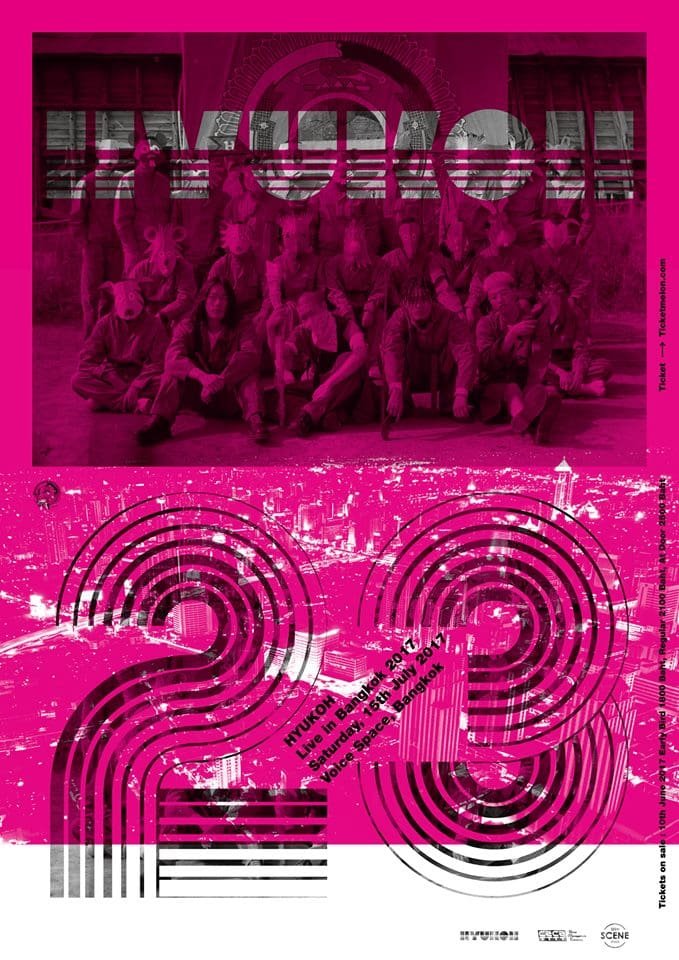 ---
Update (Jun 16): After the July 15 show tickets were sold out in a matter of minutes, a second show has been confirmed for Sunday, July 16.
Night two will also take place at Voice Space. Tickets are THB2,100, on sale June 18 (10am) through Ticket Melon and will go up to THB2,500 at door.
Have something to add? Tell us!