American-New Zealand psychedelic rockers Unknown Mortal Orchestra are making a return to Bangkok after three years.
Local promoter Medium Rare Live, who brought you Lucy Rose and Ryan Hemsworth, are welcoming the award-winning band to their haunt of Live RCA Bangkok on Thursday, March 2 in "Medium Rare presents: Unknown Mortal Orchestra".
See also: Shoegazing band Nothing announce 2017 Southeast Asia tour
This will be UMO's second show announced for Southeast Asia after the band was confirmed supporting act for Texan post-rock veterans Explosions in the Sky on March 3 at The Coliseum, Hard Rock Hotel, Singapore.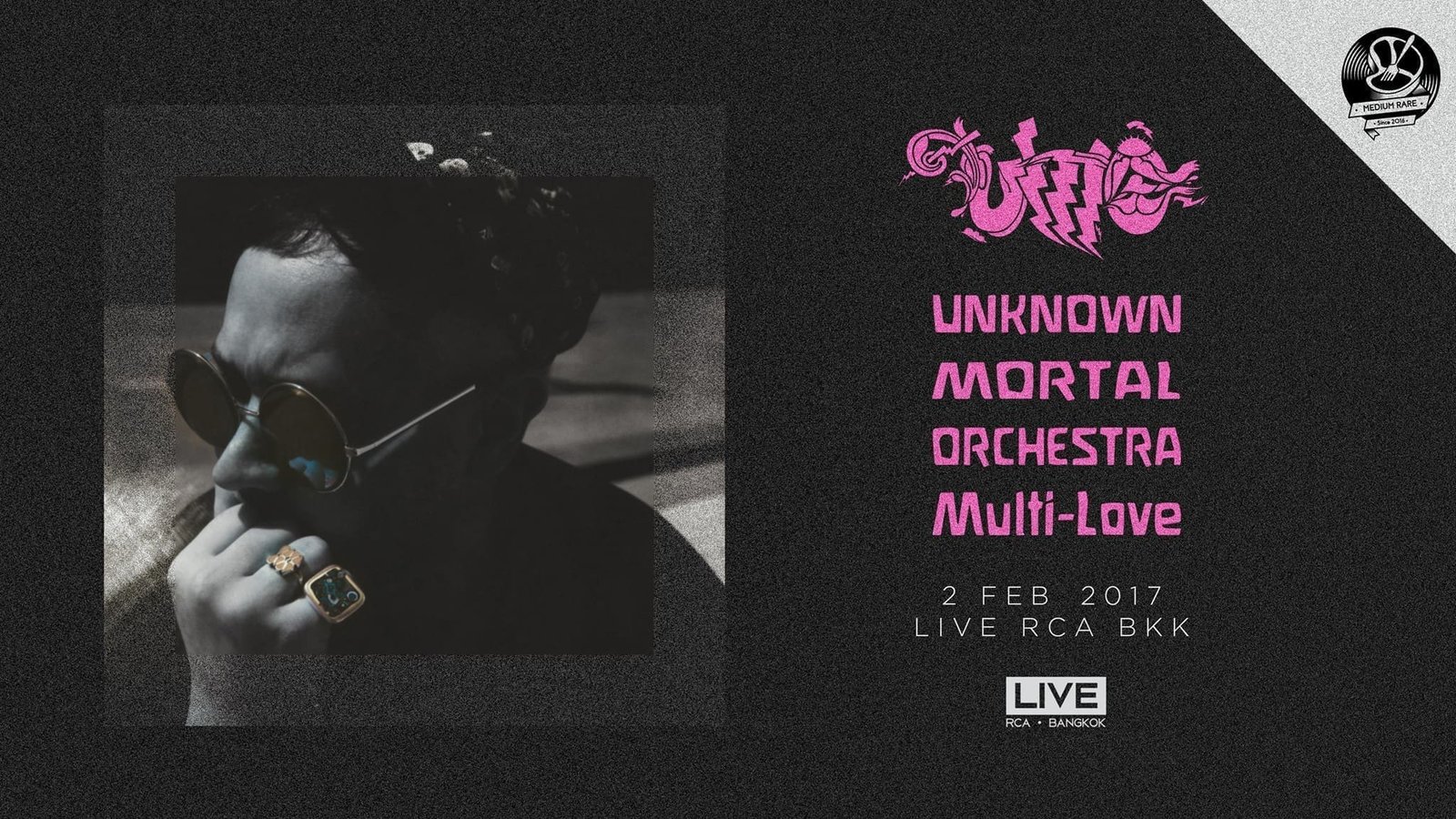 Limited early bird tickets are THB650, on sale Tuesday, January 10 through Ticket Melon. Regular and at door prices are THB750 and THB850.
Unknown Mortal Orchestra was founded in 2010 after frontman Ruban Nielson (formerly of The Mintchicks) uploaded "Ffunny Ffrends" anonymously on Bandcamp. The song received positive reactions and wide coverage from critics and indie music websites, who were also hunting down the producer of the track. Eventually Nielson emerged from the shadows and claimed the track was Unknown Mortal Orchestra's.
See also: Bangkok is the latest city added to Goo Goo Dolls' Asia Tour
The name has since become more than one man's project. Together with his bandmates, whose current lineup features Jake Portrait, Amber Baker, and Quincy McCrary, Nielson released three studio albums, Unknown Mortal Orchestra (2011), II (2013), and Multi-Love, which NME and The Guardian uniformly pronounced one of the best albums of 2015.
Listen to Multi-Love's titular single below.
Have something to add? Tell us!